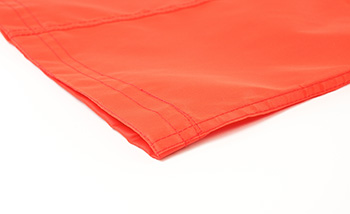 Made in the USA – from the best materials available.  Our single trailing vane windsocks allows for a strong lightweight frame that vanes in the lightest breeze.  The frame assembly is of the single hoop, trailing vane design and incorporates a 100% stainless steel frame assembly and body with permanently lubricated bearings.  All units are made with non-corrosive materials.  Great for SALT WATER OR CORROSIVE AREAS.  All fasteners, washers, etc. are stainless steel.  All our socks are made of waterproofed, UV stable, synthetic material and are double stitched at all seams.  The standard color is international orange.  We test our fabric before we market it.  You will find that our socks hold their color even in places like Florida or Arizona.  Our socks are calibrated and become fully extended at 15 knots or our heavy-duty sock will extend fully at 18 knots.  We designed our frames so that the hoop can be opened and the sock can be slipped on to the frame, without the need for grommets.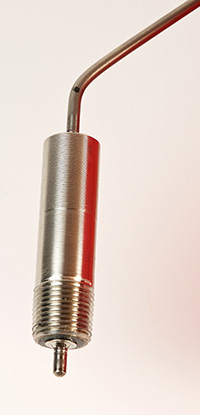 Windtek Windsocks are competitively priced and manufactured with uncompromising quality. Our premium synthetic fabric offers excellent durability and continues to add value to your purchase. Created to withstand high winds, fade resistant to damaging UV rays and flexibility during cold temperatures, Windtek's orange aviation wind sock is just what you've been looking for.
Regardless of your application, we offer a high quality, long lasting windsock to suit your needs:
Airports, Airfields, Heliports, Industrial Plants, Manufacturing, Military, Offshore Oil Rigs, Oil Fields, Power Plants, State and Municipal Facilities, Biohazard Facilities, and Water and/or Waste Treatment Plants.

Harsh winds and damaging weather climates are what our wind socks are developed to handle.
We make mounting easy.
EZ pipe thread mount.  The 8″, 10″ and 13″ units attach to a 1/2 inch female fitting.  The 18″ and 24″ units attach to a 3/4 inch female fitting and the 36″ unit attaches to a 1 1/4 inch female fitting.